Why is Desolation Sound One of the Best Places to Kayak in BC?
Desolation Sound is considered to have some of the best kayaking in BC, and for good cause! Let us count the ways:
1.  Remote, yet close to Vancouver
The Sunshine Coast of British Columbia is a hidden gem, and Desolation Sound – beyond the 'end of the road' – can seem incredibly remote and wild. Huge mountains rise out of the sea, and deep fjords cut into the coastal range and make access tricky (2 ferries from Vancouver despite it's location off the mainland).
Yet despite this, Desolation Sound is surprisingly accessible from Vancouver. Catch the last ferry north from the city after work on a Friday and you can be at our launch site bright and early on Saturday morning after a comfortable night's sleep in Powell River or Lund.
Paddle out of the reach of civilization and camp on one or more of many secluded islands for as long as you need to unwind, and then upon returning on the last day of your trip you can plan to be back in Vancouver that evening for work the next day if you require!
2. Exceptional Mountain Scenery
There probably isn't an environment on the south coast of British Columbia with mountain scenery as dramatic as you find in Desolation Sound – and certainly none as accessible from Vancouver. The scenery here is enough by itself to make Desolation Sound one of the best kayak trips in BC.
The Coast Mountains rise sharply out of the ocean in Desolation Sound to peaks 7500 feet tall, and the fjords and channels that radiate out of the Sound seem to cut directly through them, giving you the feeling of paddling right in to the mountains themselves at times.
Indeed it was these impressive coastal inlets such as Toba and Bute that gave Captain George Vancouver hope all those years ago that a passage existed into the interior of the continent between the peaks.
There was no such passage, of course, and Vancouver came to detest the immense mountains and mammoth trees in the area that blocked his path – but we have no such ill feelings as we gaze on them from our idyllic island campsites in Desolation Sound!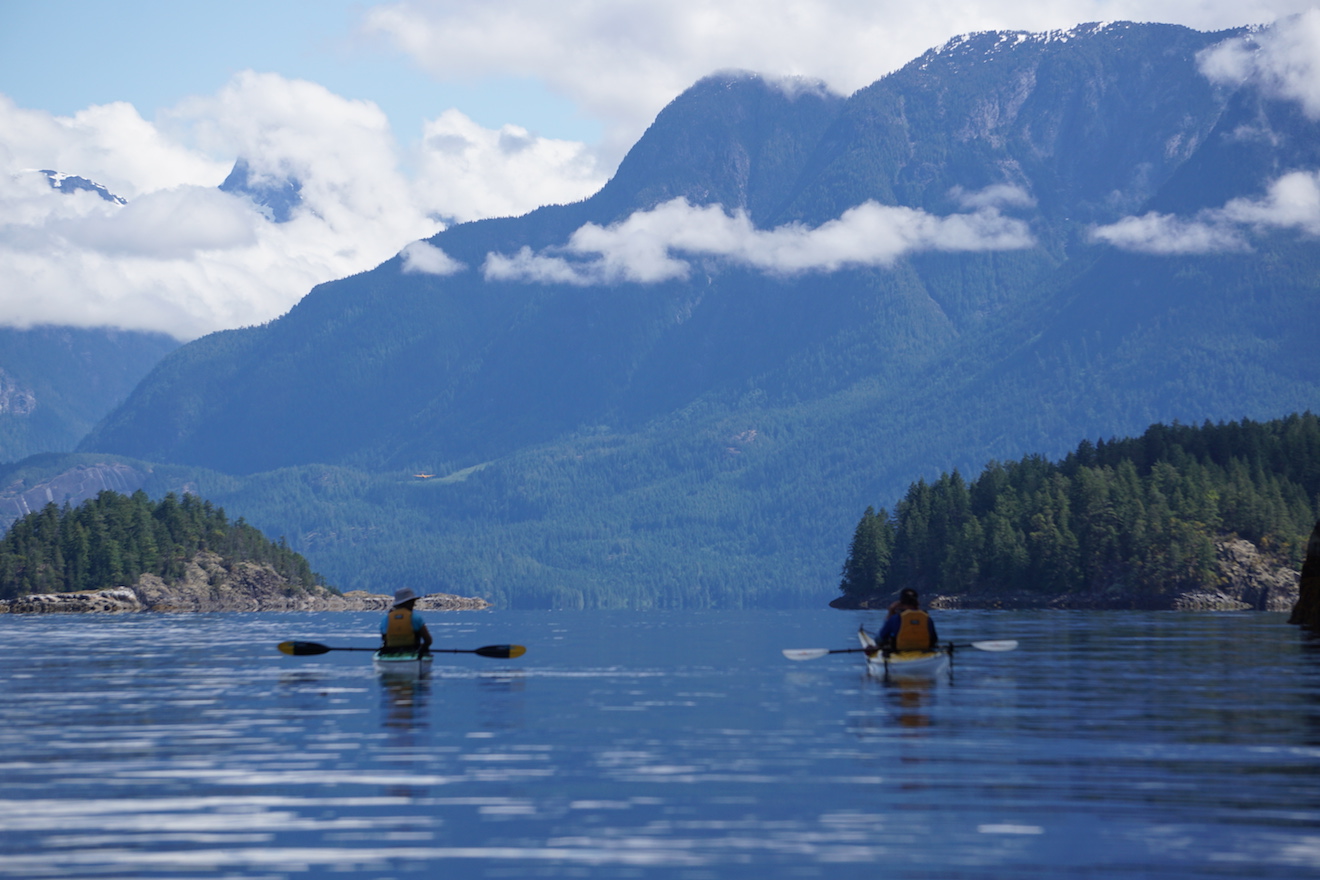 3. Consistent Summer Weather
What's another important consideration for most people when ranking highly for the best place to kayak in BC? Perfect weather, of course!
The similarly impressive mountains of Vancouver Island seen to the west when paddling in Desolation Sound have the added benefit of creating a small rain shadow in the area, which when paired with the prevailing summer weather patterns provide some of the most consistent summer weather on the BC coast.
This weather peaks in July & August, but May, June and September also often provide perfect paddling conditions, with long sunny days and some of the best sunsets you'll ever experience on the coast.
Winds and rain can come at any time of course – and you should always be prepared for that – but in the summer months this poor weather is usually an anomaly, and will usually pass within a couple of days, so even trips that experience weather that would be considered typical for the rest of coastal British Columbia usually also experience that sweet Desolation Sound sunshine!
4. Relatively Calm & Protected
Vancouver Island does another great service for us here in Desolation Sound, protecting us from the ocean swell and the fiercest of the winds that can batter the outside coast at all times of year.
While some experienced kayakers actively search for those conditions, the majority of our visitors are very thankful for the relatively calm and serene conditions – at times glasslike even in the middle of Desolation Sound or the Strait of Georgia – that helps make kayaking a pure joy at times.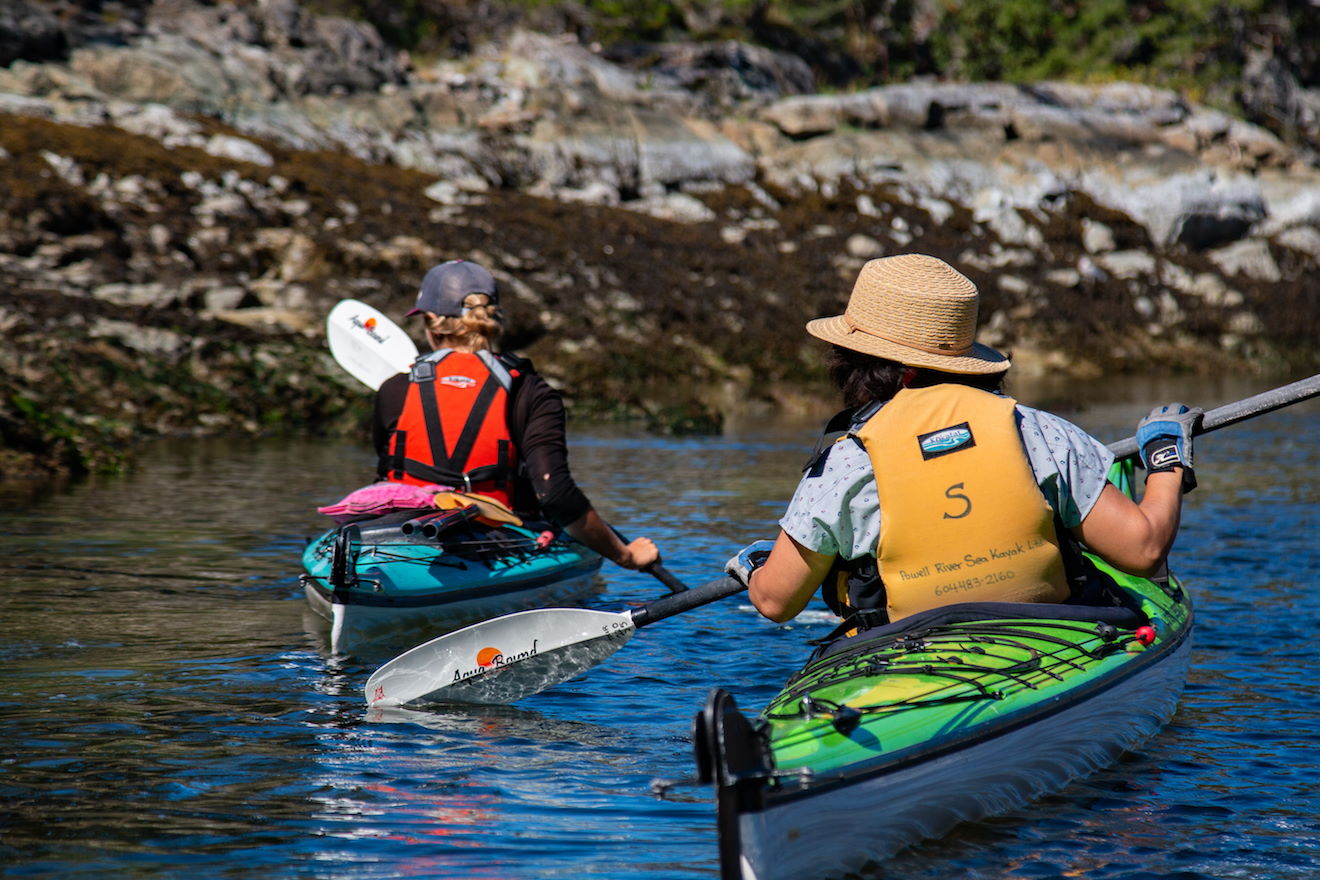 5. Warm Ocean Water Temperatures
The sheltered water and lack of any significant currents in Desolation Sound itself also creates some of the warmest ocean temperatures north of Mexico on the west coast!
On our tours we regularly have guests swimming in the Sound in May and June, and snorkelling for hours without wetsuits of any kind all summer long. In certain bays and coves on hot days, when the tide has come in over granite and rocks that have been baking in the sun all afternoon, we can experience water temperatures of over 22 degrees celsius in Desolation Sound!
6. Great Year-Round Wildlife Viewing
There is a grand diversity of wildlife in Desolation Sound, and no matter which time of year you visit you can be treated to seasonal visitors and year-round residents of the area.
In the summer months, certain bird species such as scoters, loons, grebes and other waterfowl are more commonly spotted early, in May and June. There are also good chances in these early months of seeing huge Steller and California Sea Lions before they head off to their breeding grounds for the middle of the summer.
Seals, bald eagles, many species of birds and transient orcas can be spotted no matter what time of year, while in recent seasons the number of humpback whales in the Desolation Sound area have skyrocketed, with their population tending to peak later in the summer around September and October!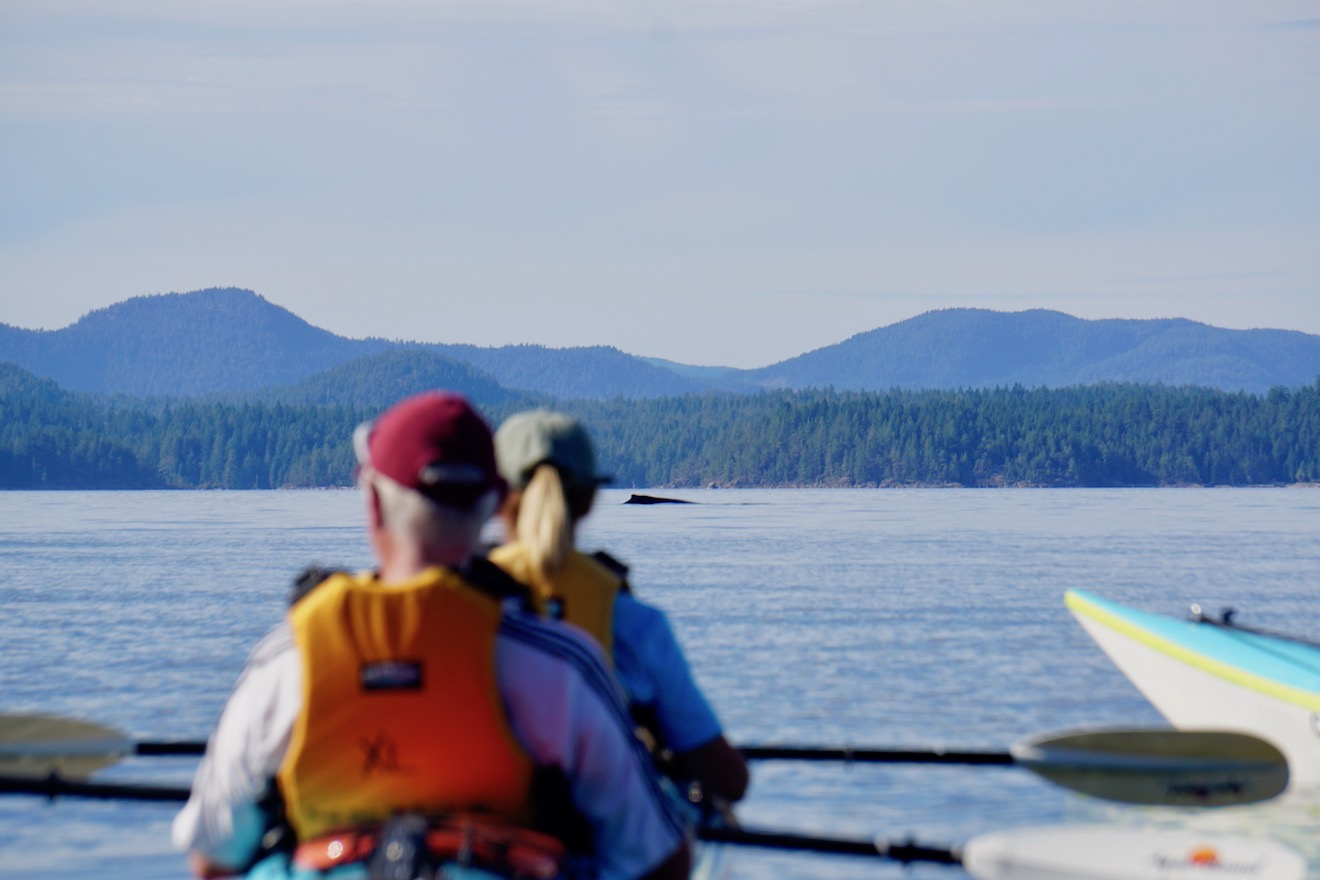 7. Intriguing Natural & Cultural History
Desolation Sound and the Sunshine Coast has been the site of human occupation for thousands of years, and the natural and cultural history of the area in both fascinating and inspiring.
There are plenty of books that you can read about the area (some of which we will feature in a future blog post), and most of these can be picked up in Powell River or Lund on your way to our launch site at the beginning of your trip.
Whether you are interested in Salish history and culture, European 'discovery' and settlement, or geological and ecological events that shaped the area we know and love, you will find plenty of material to bring along and read by the campfire!