What are the Best Things to Do in Powell River?
What are the best things to do in Powell River?
Powell River is emerging as a tourist destination in its own right, with people flocking to the Upper Sunshine Coast in greater numbers every year. The main draw for the majority of tourists in this region is the immense natural beauty and seemingly endless opportunity for outdoor pursuits.
While there is plenty more to Powell River than the great outdoors – including great history, culture, food and entertainment – we're going to focus here on the best things to do outdoors (in both summer and winter) in Powell River!
1. Sea Kayaking in Desolation Sound
Perhaps we're a little biased here, but please indulge us! Just 120km north of Vancouver lies Desolation Sound, beyond the end of the road in Lund, BC, and one of the best places to sea kayak on the west coast.
Warm, protected ocean waters and incredible mountain scenery are just some of the highlights of a kayak tour or rental in Desolation Sound. The marine park also has many idyllic island campsites with incredible marine life – from sea stars and urchins to whales and bald eagles – and some of the best sunsets in the world to enjoy after a long day of adventure!
If you're interested in one of our sea kayak tours into Desolation Sound, please read more here.
2. Hiking a portion (or all) of the Sunshine Coast Trail
Many will have heard of the Sunshine Coast Trail before visiting Powell River. At 180 km in length – running from Sarah Point in Desolation Sound to Saltery Bay in the south – it is Canada's longest hut-to-hut hiking trail and brings more tourists to Powell River each year than anything else.
However, that doesn't mean it's overcrowded! While some of the busier huts can fill up over the busy summer period, compared to trails in more populated and less remote areas it can feel at times like you're the only ones out there.
The trail can be accessed at over 15 points along it's length, so you don't have to commit to the whole 180km all at once (thank God). The Sunshine Coast Trail website even has directions and recommendations for multi-day sections that you can link up depending on the amount of time you have available.
And with 14 (and counting) huts along the way, you don't even have to carry a tent!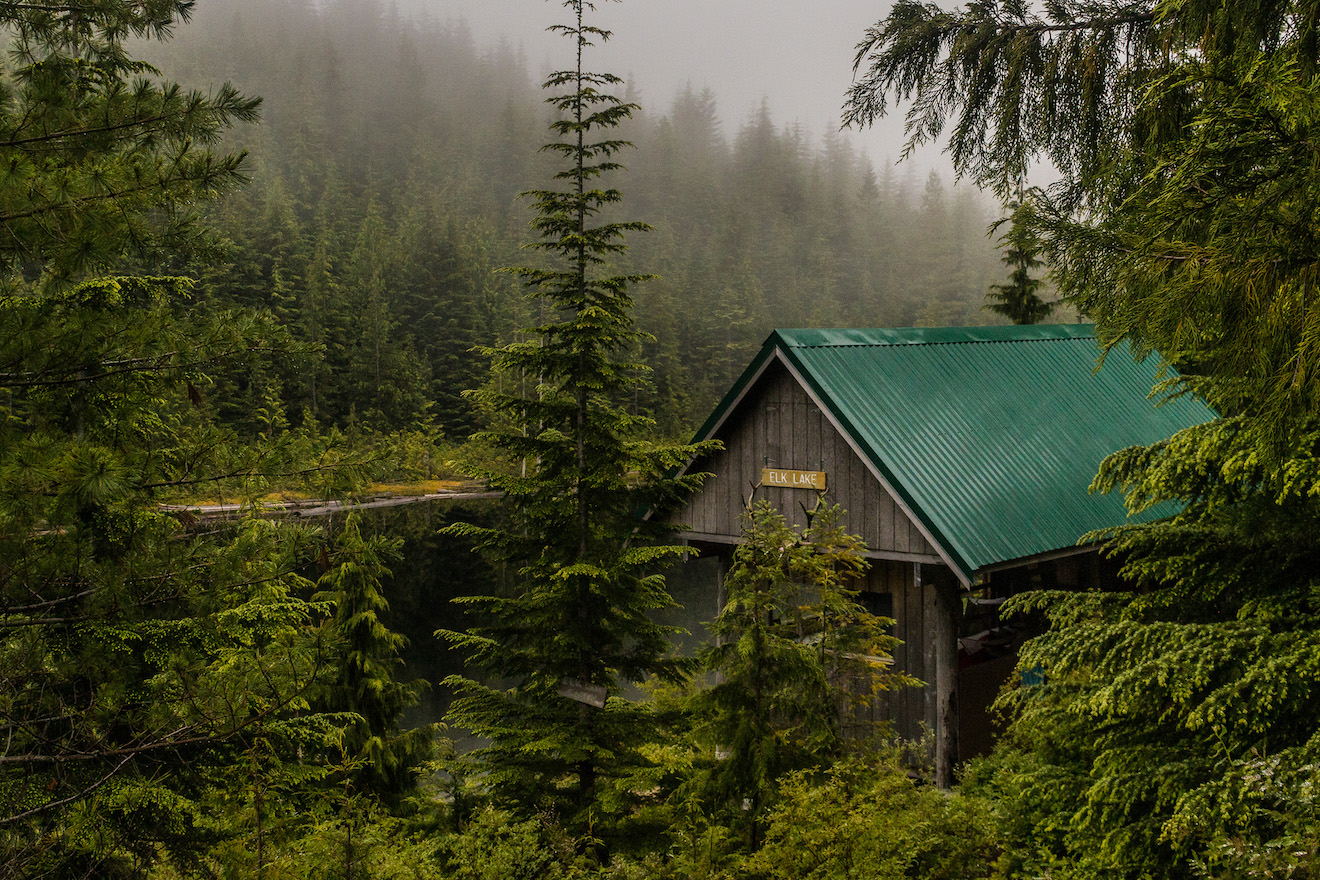 3. Canoeing the Powell Forest Canoe Route
Considered one of the premier canoe routes in British Columbia, the Powell Forest Canoe Route consists of 8 lakes and 57 km (and 5 portages) in the heart of the Powell River backcountry.
Much like the Sunshine Coast Trail, the route can be broken into smaller sections for shorter trips. Learn more about this incredible journey at Sunshine Coast Tourism.
4. Climbing in the Eldred Valley, or one of our local crags
Much like our paddling and mountain biking scene (see below), word is slowly getting out that the climbing in Powell River is a hidden gem within striking distance of Vancouver.
The Eldred Valley – some 34 miles via logging road out of town –  is surrounded by walls of soaring granite, some of which are nearly 900 metres high. With 5 main walls and almost limitless fields of boulders waiting to be discovered, the Eldred is has almost unimaginable potential for world-class climbing.
If that sounds a little out of the way, there are great opportunities for all styles of climbing close to town. Sport climbing at Highland (behind the Shingle Mill pub), trad climbing at the Lake Bluffs and bouldering right on the Salish Sea at beautiful Stillwater are all easily accessible within 30 minutes of Powell River. Check out more here!
5. Backcountry Skiing in the Knuckleheads
Here's one for our winter guests!
Proving itself to truly be a four-season destination, Powell River is home to the Knuckleheads. This winter recreation hotspot is perfect for skiing, snowshoeing, and snowmobiling. There are now three fully winterized cabins available (free of charge!) after a day of adventure in the snow.
Each cabin has a sleeping loft, pellet stove, picnic table, and a propane cook stove. Snow is usually on the ground from early November to May, and can range in depth from 10 to 16 feet in January. Learn more about the Knuckleheads and winter recreation in Powell River on their website!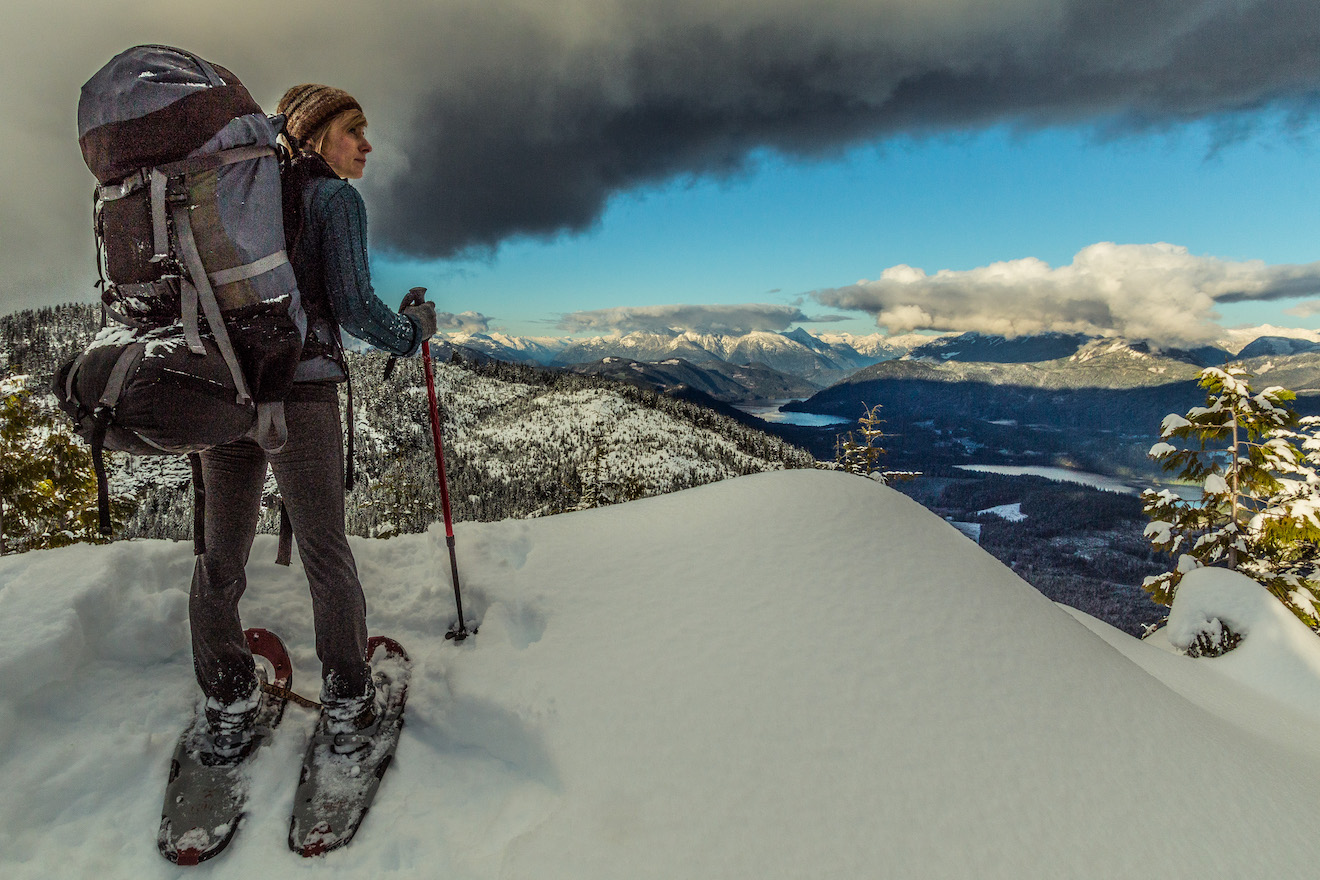 6. Mountain Biking on our developing trail system
Much like the climbing scene, the biking community is growing strongly in Powell River!
For many years, the woods of Powell River have been home to volunteers quietly creating and maintaining biking trails. All this hard work has been paying off, and with our inclusion in such events as the BC Bike Race, word is out that Powell River is a burgeoning mountain bike destination in it's own right!
Check out the PRCA website for more info on trails and happenings in the biking community!
7. Camping at one of our countless backcountry lakes
Summer fo many Powell River-ites means camping at the lake. Whether that means renting a float cabin 'up the lake' on Powell Lake or taking the tent or trailer up into the Horseshoe Valley fo a weekend, camping is a quintessential part of life on the Sunshine Coast.
Great fishing, hiking, paddling and relaxing can be enjoyed at one of any number of sites in the area, from private campgrounds to little known forest service sites. Learn more at Powell River Tourism.