4 Reasons Your Kids Will Love a Desolation Sound Kayaking Tour (and 1 for Parents too)
In 2020 we are running two 4-day Desolation Sound camping tours that are specifically aimed at family groups.
These tours will be restricted to families with one or more children of any age less than 18, and are intended to bring together young active minds to share and learn about this amazing coast (and for parents to perhaps come together and relax in a beautiful setting while we take care of all the logistics).
While all are welcome to join, participants are required to be ready for a family-focused adventure!
The two dates we are specifically putting aside for family tours are:
July 16-19, 2020

August 15-18, 2020
If you have always wanted to kayak Desolation Sound with your family, but been a little hesitant due to concerns about group dynamic, these tour dates may be the perfect way to kickstart your children's passion for the outdoors.
Even better, get a group of families together and experience this incredible part of the world with friends. Groups of 8 or more during our Peak Season receive tasty discounts off our regular rates! We also have cheaper child rates for kids 16 years of age and younger.
Here's 4 reasons your kids will love it (and one for the parents as well)!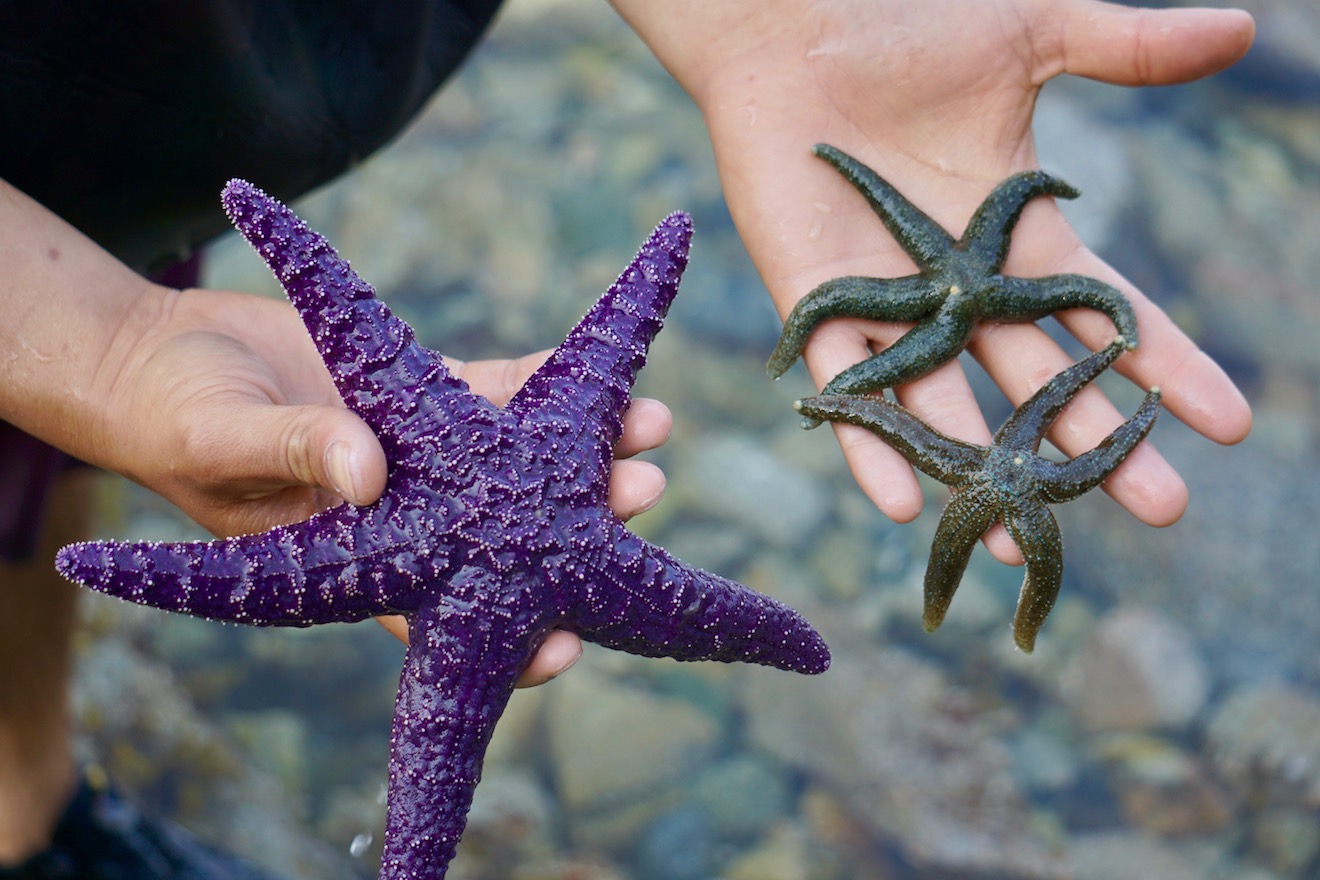 1. Snorkelling in an Underwater World
With warm Pacific Ocean temperatures that can reach up to 24 degrees Celsius (74 degrees Fahrenheit) in the summer and prolific marine sea life just below the surface, Desolation Sound is an incredible place to introduce your young family to a brand new and inspiring underwater wonderland.
Sea stars are the most noticeable of the intertidal creatures we regularly sea snorkelling in Desolation. Spiny purple and pink ochre stars are abundant, often appearing above the water at low tides and clumped together in large groups on impossibly steep rock faces. Mottled leather stars are also commonly seen, and as the tide drops and you glide over the sea floor with your masks and snorkel you may even see beautiful and dainty vermillion stars or massive, 24 armed sunflower stars stalking their prey!
Spiny looking (but soft in reality) California sea cucumbers are another often spotted creature. Be sure to as your guide how they ingeniously escape their predators! In certain areas where the current flows swiftly we also see lots of sea urchins, from the small but abundant green urchins to the force and alien-looking red and purple urchins at low enough depths.
There are also crabs, tube worms, shellfish and the occasional dainty nudibranch (or sea slug) that can be seen by perceptive young eyes.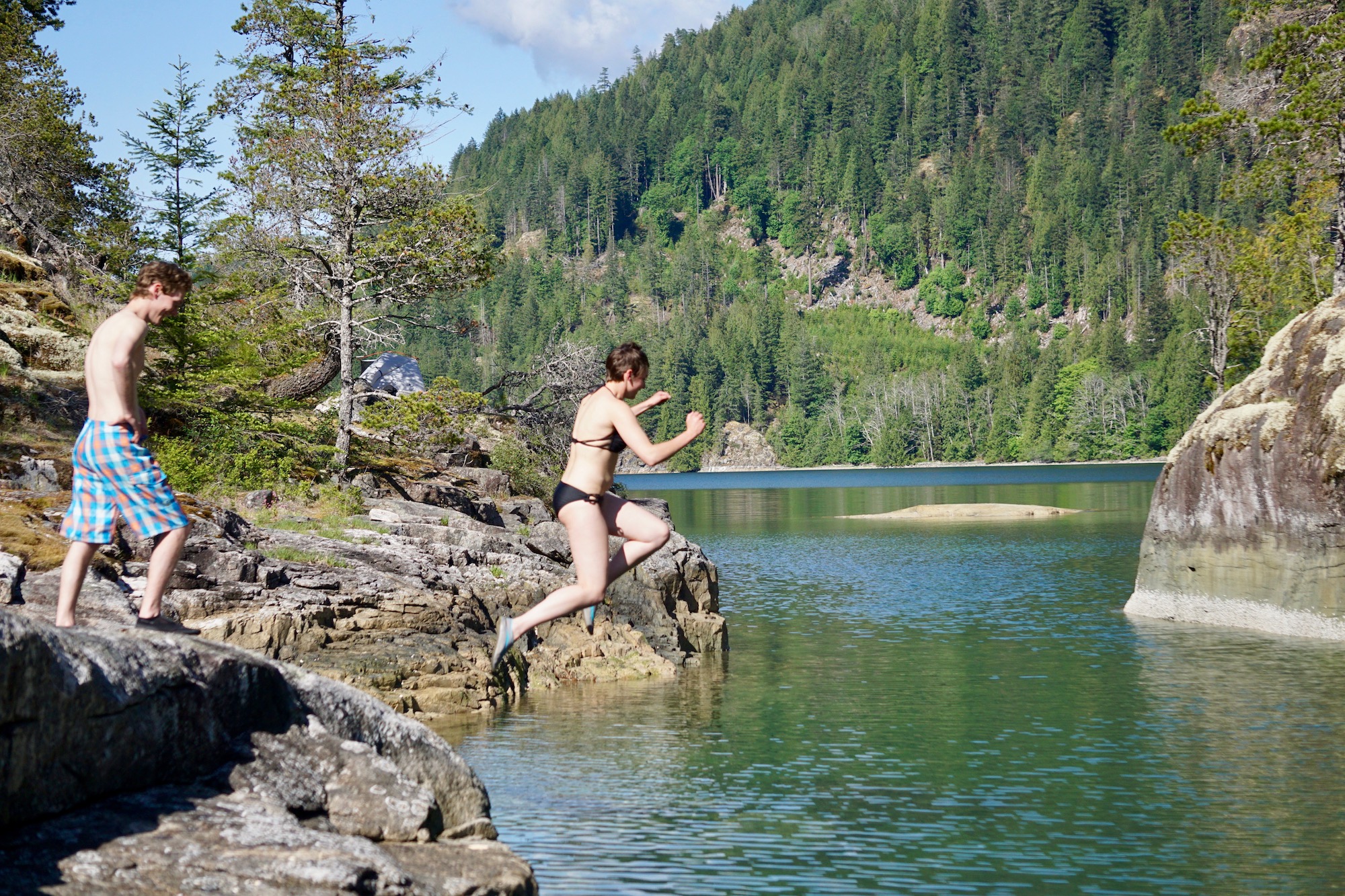 2. Healthy, Empowering Exercise
A family sea kayak trip is active, but often overlooked is the sense of accomplishment and empowerment for young adventurers to get from campsite to lunch and campsite again under their own steam, to set up their tent and watch the sunset with their family after a day full of excitement.
A dedicated family sea kayak tour is designed with the entire group in mind, with family friendly routes and camps, as well as plenty of time to relax and explore on land as well as on sea.
Typically on a 4 day family specific kayak tour we will either make one base camp in the heart of Desolation Sound, or we will aim to move camp once in the course of the trip, depending on the group. This takes away a lot of the stress of constantly being 'on the move' and allows your family to relax more and more deeply immerse yourselves in the surroundings.
3. Camping under Millions of Stars
Out here in Desolation Sound we sometimes tend to take the brilliant night sky for granted. Yet we are often reminded of how lucky we are when on a tour with children (and adults too) that rarely get the opportunity to sleep in a tent away from the bright urban lights, under a cloak of immeasurable twinkling stars.
Relatively warm summer temperatures and generally clear skies mean that often it's safe and comfortable to sleep in your tent without the fly, giving you and your family a front row view from the comfort of your sleeping bag (and out of the reach of any buzzing insects).
On nights with no moonlight, when it gets really dark, the milky way can be clearly visible throughout Desolation Sound, truly reminding us all how small we are and how vast our wonderful universe truly be.
As a potential bonus, the August 15-18 dates fall at the tail end of the annual Perseids meteor shower, a time of year where 'shooting stars' are more common than any other time of year in our night skies.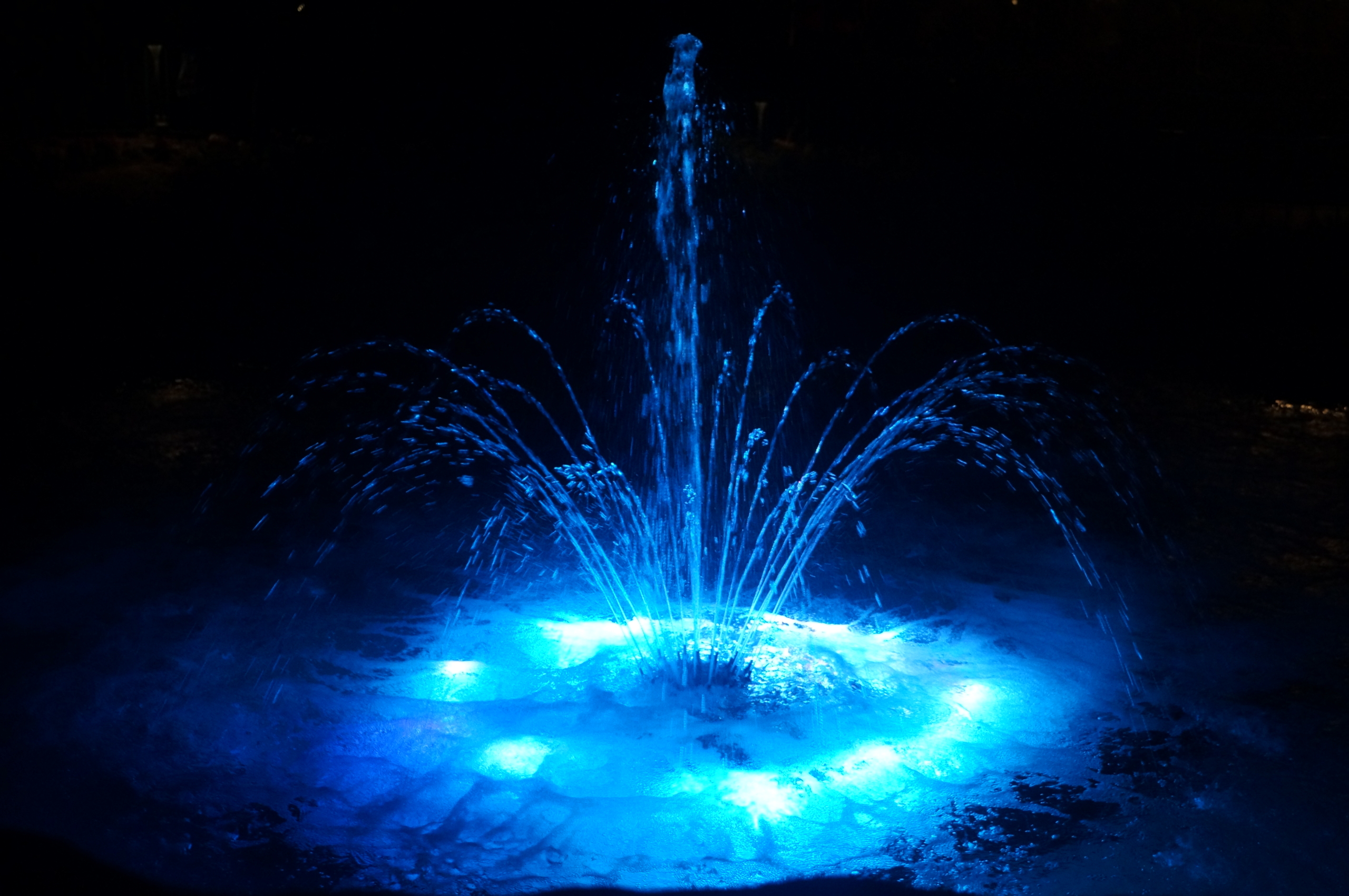 As above, so below. The 'stars' of the ocean – the magic of bioluminescent plankton – is another mind-blowing natural phenomenon that is routinely visible throughout Desolation Sound on dark evenings.
This incredible display of flashing microscopic lights – like thousands of fireflies igniting and extinguishing all at once – is often described by guests as a once in a lifetime experience such as witnessing the northern lights. It can be explained by millions of minuscule phosphorescent plankton dancing beneath the waves and 'lighting up' when they are disturbed in the water.
Whether your family chooses to swim in the glowing water or watch the show from the shore, we routinely hear that the presence of bioluminescence on a kayak trip is an unexpected highlight for adults and kids alike.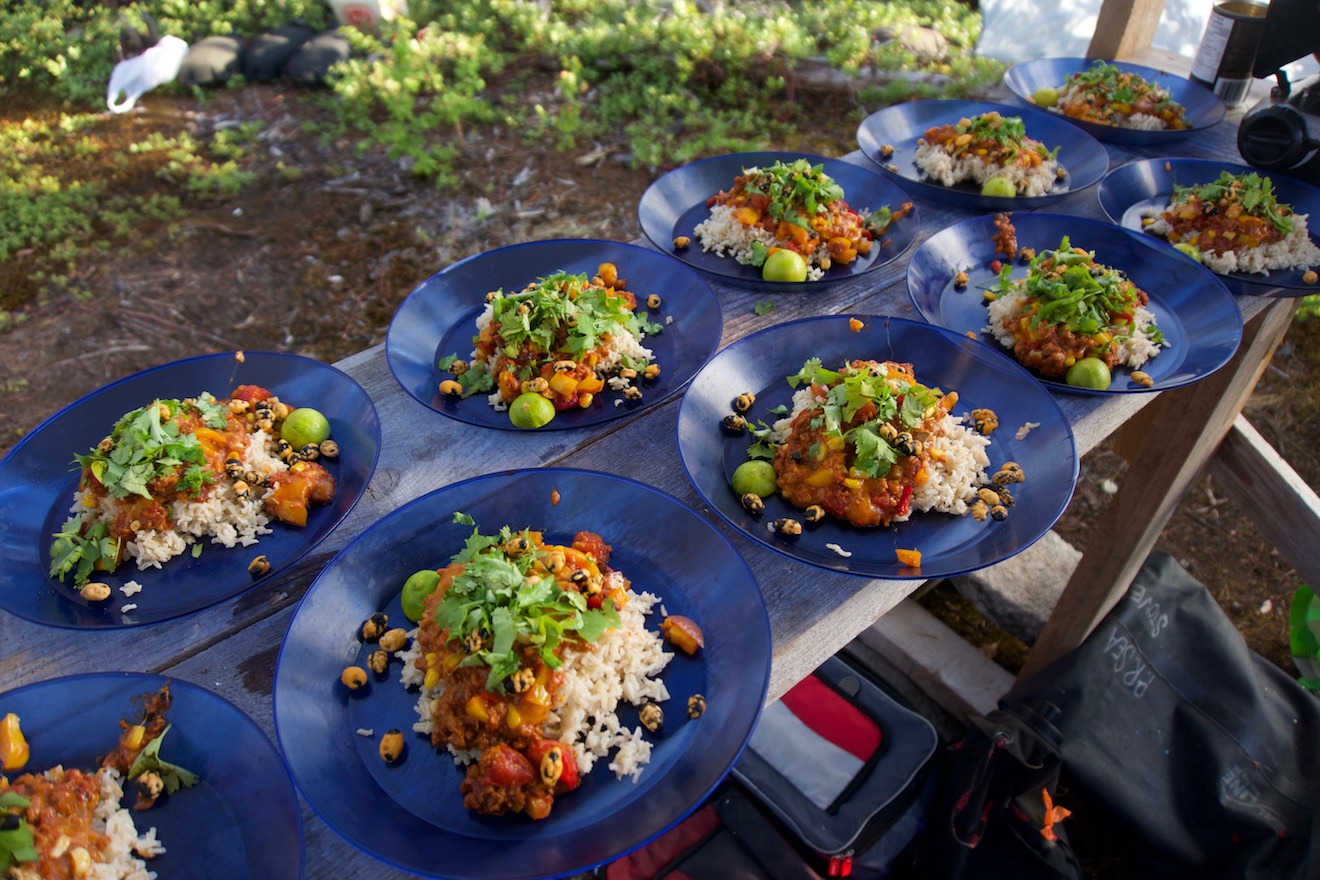 5. (And one for the parents) Amazing Meals and Smooth Logistics
Perhaps the most compelling reason to take a dedicated family kayak tour in Desolation Sound this summer: We take care of the logistics!
From the moment you book with us, our website and our pre-trip information document presents all the information you need to get to our waterfront location in Okeover Inlet, great places to stay the night before the tour, great places to eat while you're in town, memorable things to do as a family in the Powell River area, and an extensive packing list for the whole family so you don't leave anything important behind.
Once arriving at our location on the morning of the tour, we take care of everything until we land back on the final afternoon. Route planning and campsites, entertaining and intriguing local knowledge and interpretation, and – most importantly for most parents – delicious, fresh and hearty camping meals you have to see to believe to fuel the the whole family's adventure!