Why the 'Green Season' is the Best Time to Explore Desolation Sound
Click here to view our tour dates & availability for 2023!
In the tropics of Central America – especially in the eco-friendly tourism industry of Costa Rica – a term has been coined that accentuates the many positives of visiting the area outside of the traditional peak season for tourists.
The 'Green Season' indicates a time just outside the traditional dry season of the tropics where the weather may be a little less predictable, but the benefits of visiting during a less popular period are plentiful for those that are willing to experience them.
In coastal British Columbia we have our own 'Green Season', and in Desolation Sound you will often find that those months just prior to the busier months of July and August are often, in many ways, superior for paddling trips on this part of the coast.
Here are our top reasons to explore Desolation Sound during this time!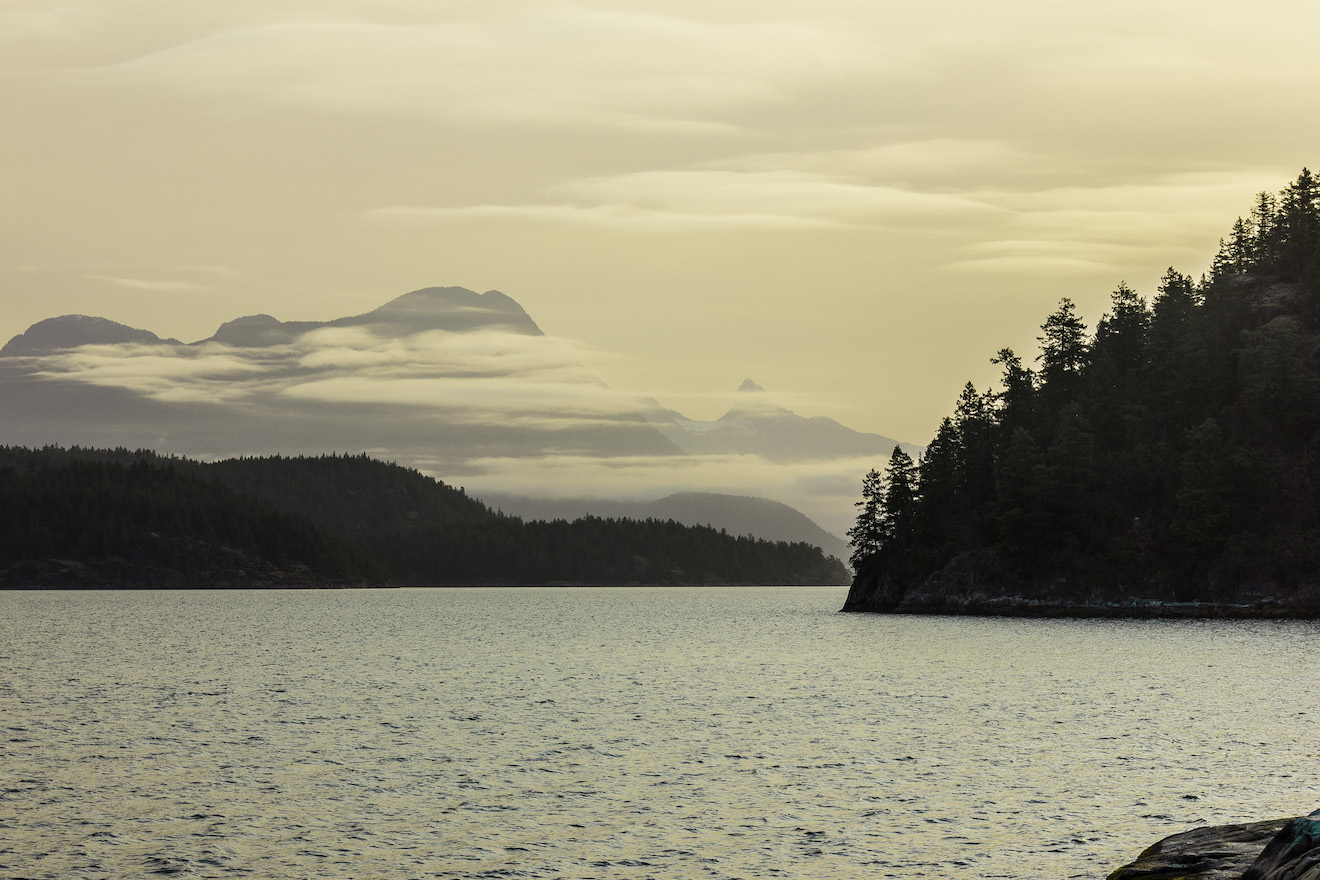 A True West Coast Experience
Endless warm, sunny days are certainly sought after on a kayak trip. It is for this reason – apart from the onset of school holidays – that most people visiting the coast attempt to do so during July and August each year.
However, there are many reasons why taking a chance on the early season weather can be incredibly rewarding!
Dry weather brings a dry environment, and Desolation Sound, located in a rain shadow behind Vancouver Island, can see it's lush greens of spring turn to yellows and browns very quickly once the summer sets in.
The quintessential coastal British Columbia experience – one of crisp early mornings and the deep green forest – is far more pronounced in May and June. For those that are inspired by the moody landscapes for which coastal BC is famous, an early season tour may be the perfect getaway.
As a bonus, the 'green' months of May, June and September can often provide weather that is equally as nice as anytime during summer!
However if the weather doesn't co-operate, our guides are professional outdoors men and women, and they are experts at ensuring that our guests remain comfortable and inspired in all weather conditions. Our gear, as well, is top of the line, further helping us to stay dry and warm if the weather is temporarily not cooperating.
For those interested in staying at Cabana Desolation Eco Resort, this comfort is amplified! Waking to the sound of gently falling rain on your Cabana roof, drinking hot tea around our propane fireplace in the Cabana Cafe, and retiring to your personal hot shower after a day of adventure in the Sound are all luxuries that make a Green Season stay at the eco resort a truly delightful experience!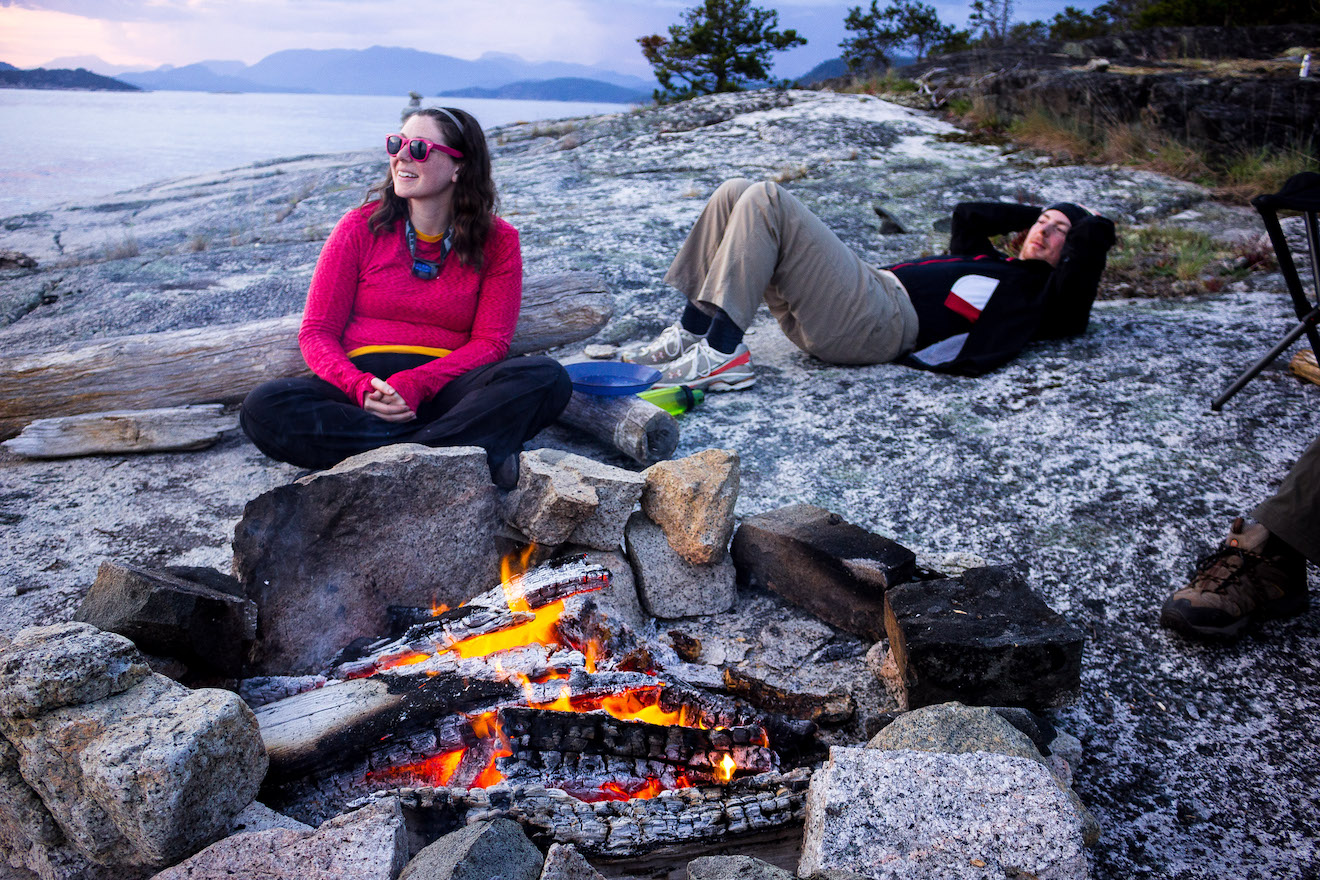 Campfires to Warm the Soul
The cooler weather before the dry season has another benefit that people often don't think about when planning their coastal vacations. May and June in Desolation Sound is usually (though not always in particularly dry years) free of the blanket fire bans that are usually declared once things get too dry!
Many will agree that there's nothing quite like a fire at the end of a day's adventure. Good food, interesting conversation, a glass of wine or beer, and a crackling camp fire down by the ocean as the sun sets behind Vancouver Island to the west. There's nothing quite like it!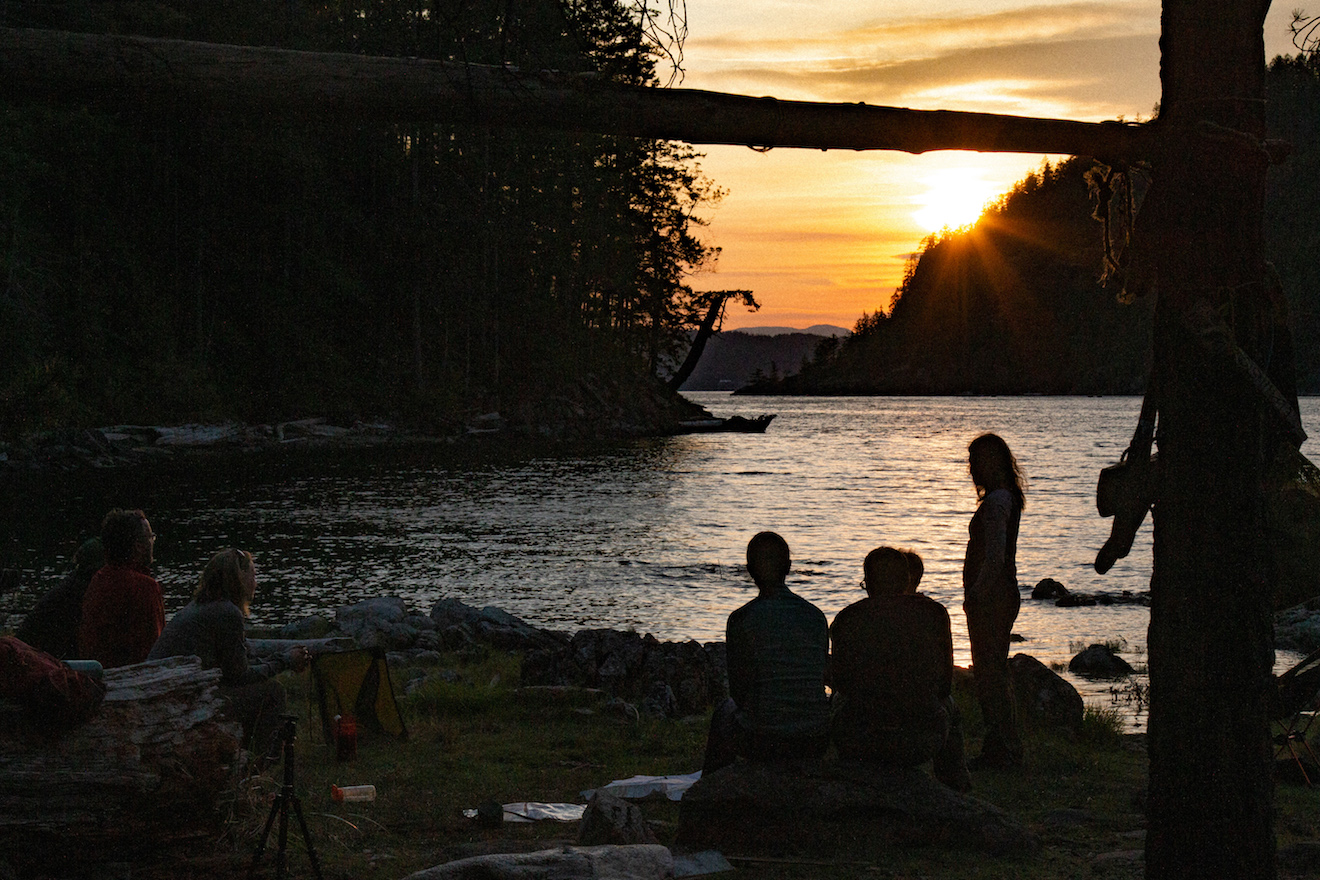 Longer Days and Amazing Light
With the summer solstice falling towards the end of June, our earlier season trips enjoy the benefit of longer days full of activity and relaxation. The stretched sunlight hours give a feeling of time standing still as you explore the shore from your kayak or sit on the point and read your book while the guides cook up a sumptuous backcountry feast.
These endless days also mean a far longer 'golden hour', where the light illuminates the surroundings with a beautiful golden glow that is perfect for photos, or indeed simply for forest walks or fireside chats in paradise.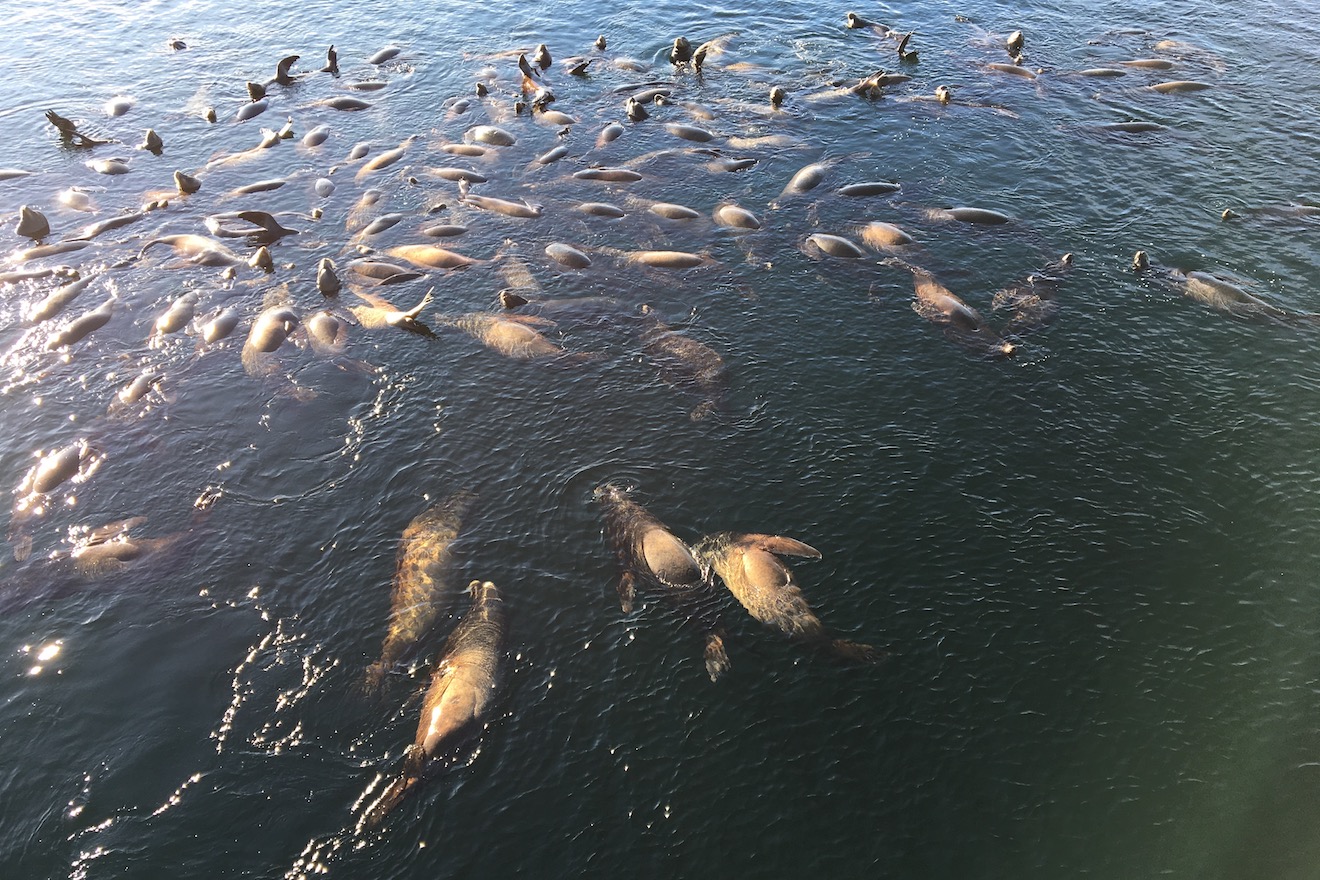 Spring (and Fall) Wildlife
It can be a little known fact, but wildlife sightings in Desolation Sound can vary wildly between seasons, and green season tours often experience the best of both worlds with respect to wildlife sightings.
For birders, Desolation Sound in May and June is particularly interesting. Traditionally freshwater species such as Common and Pacific Loons, Grebes and many waterfowl are still hanging out in protected bays and coves before heading inland for the summer, while huge flocks of Surf Scoters are yet to make their beeline to the outer coast. Furthermore, it's a great time of year to observe certain species still wearing their winter colours, such as marbled murrelets and Bonaparte's gulls, before they take on their summer coats.
For marine mammals, you are far, far more likely to observe Steller and California Sea Lions before the last couple of weeks of June, when they traditionally head north or south (depending on the species) to their breeding grounds.
Large whales on the other hand are later arrivals to the area, and those that want to maximize the chances of watching a humpback surface close to their kayak are best suited to wait til our September tours – another fantastic time to beat the crowds (see below) and enjoy a lesser traveled time of the year!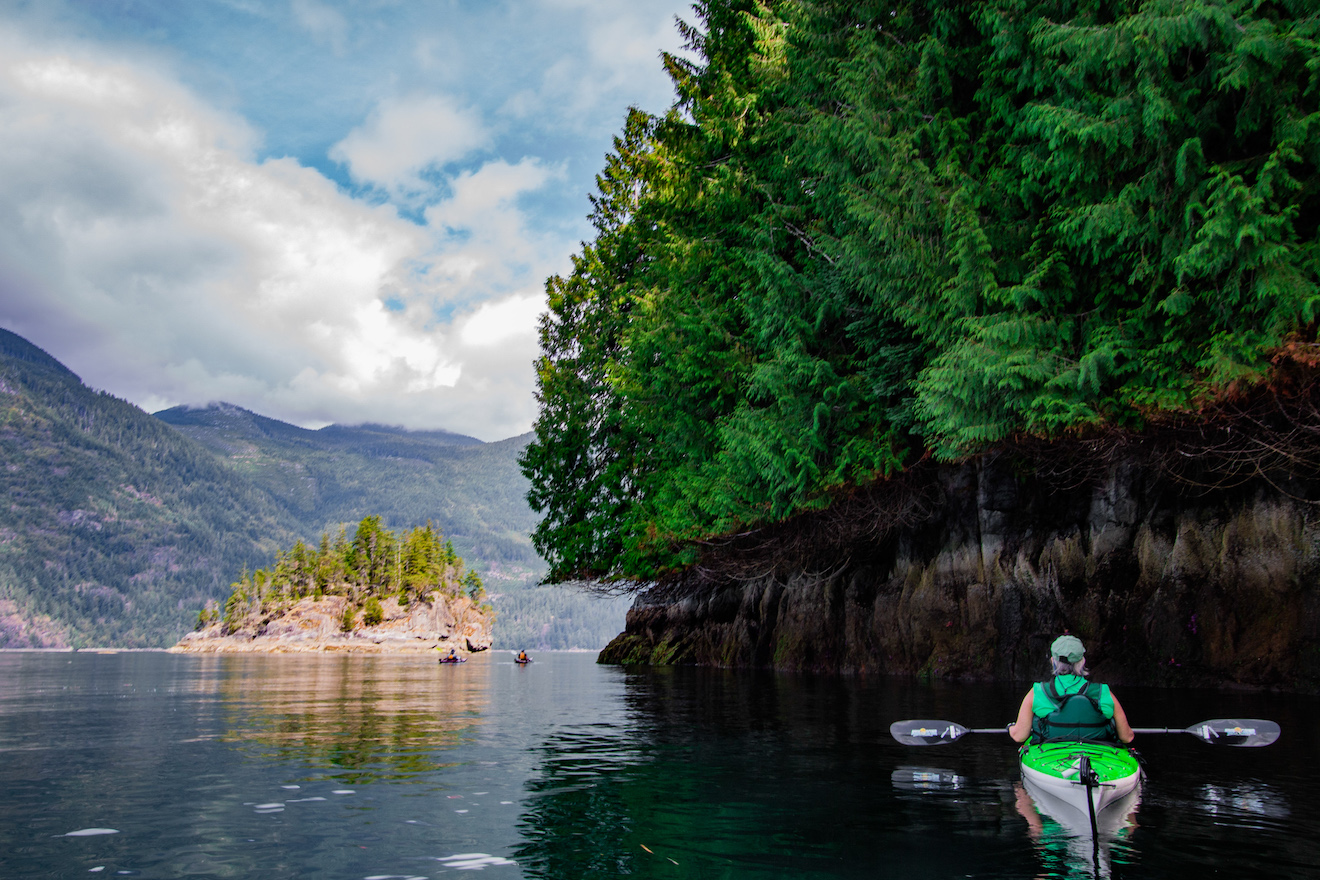 Peaceful on the Water
There's no way around it – BC tourism has exploded in the last decade, and the vast majority of  tourists to our region congregate in July and August.
Desolation Sound is a large area, with lots of amazing places to explore and campsites to discover, both in and outside the provincial park. 
Powell River Sea Kayak has many advantages for our guests during the peak season – from private and exclusive tenured campsites to a schedule that aims to avoid tours on long weekends in the Sound.
However, not only does the Green season give a greater sense of peace and quiet, it allows for more options to explore the greater Desolation Sound area that may be less idyllic during July and August.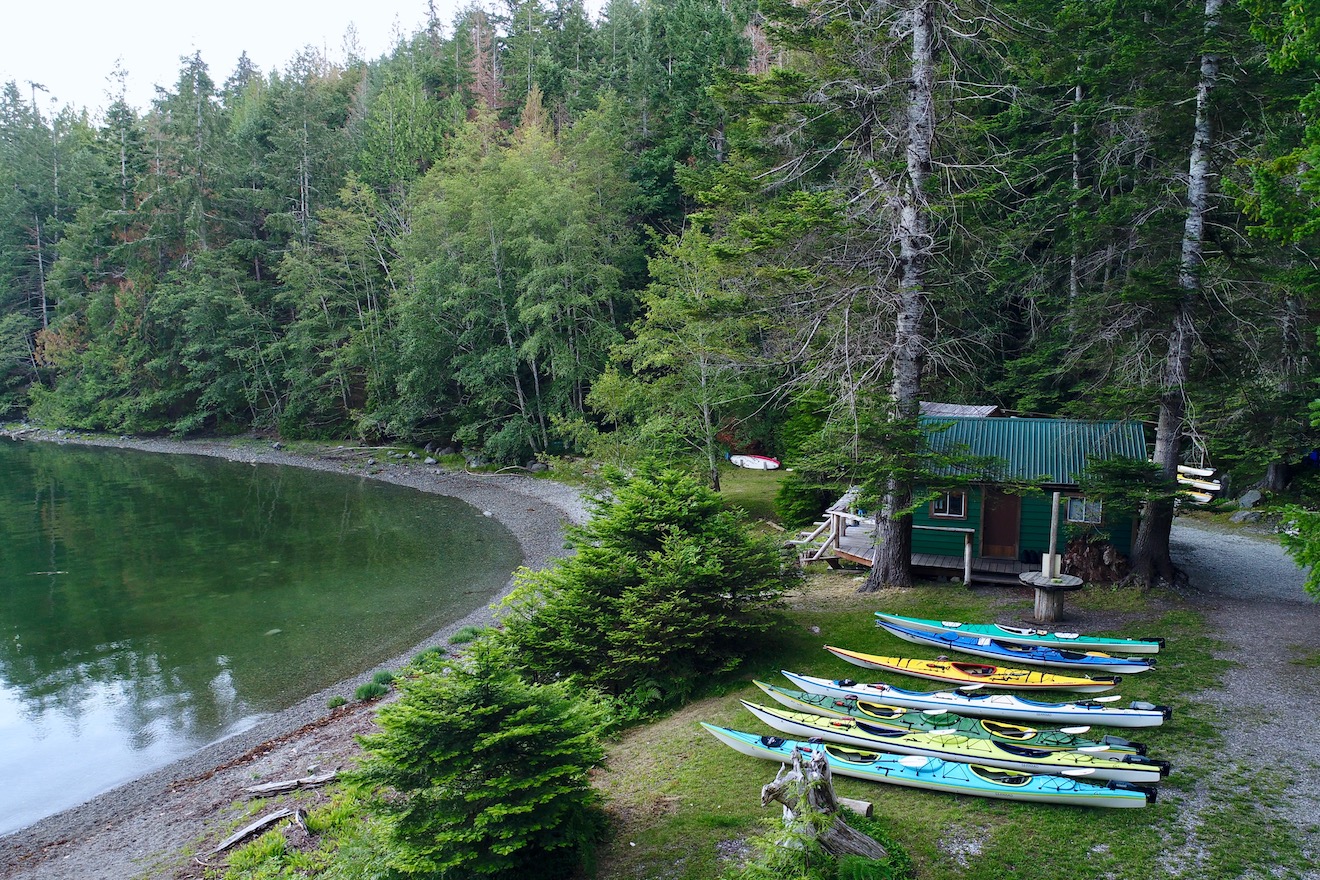 Ease of Travel to the Coast
When driving to the Sunshine Coast from Vancouver, most people will find that traveling in May and June can be a lot more relaxed (outside the long weekends, of course!) than the Peak season. Visitors will find they have ample time to explore the region on the way up the coast in their own time, often discovering the many hidden gems along the way. 
There is also the added bonus of visiting the Powell River area before the main bulk of the summer crowds, where you may be surprised to find that the trails are green and relatively empty, the beaches are wide and expansive, and the traffic is a great deal less stressful than the city!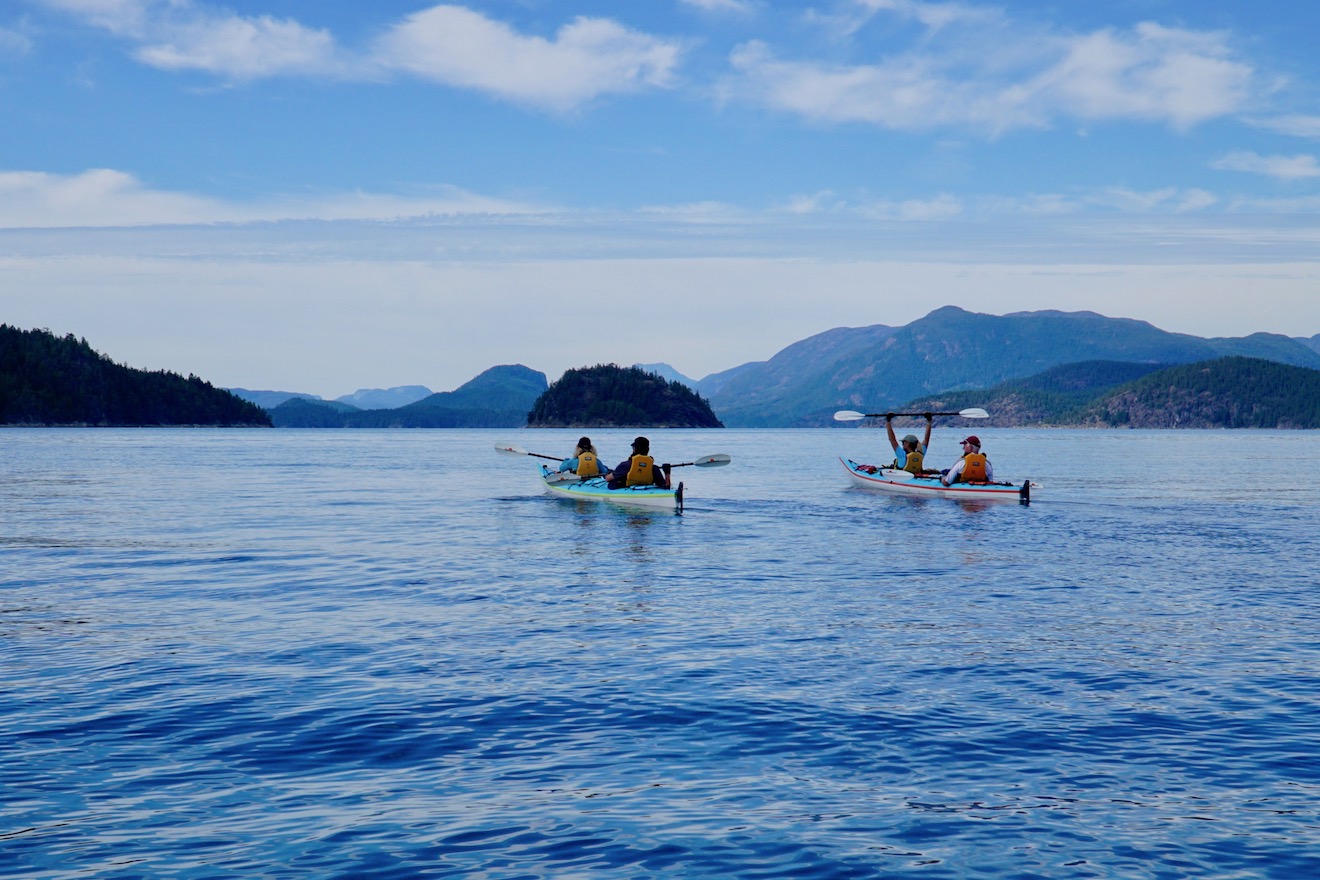 Great Off-Peak Discounts
Finally, the Green Season off-peak deals for our multi-day camping tours and Cabana Desolation Eco Resort packages are very tasty indeed!
So get a crew together this early summer and beat the crowds, experience the true wild west coast, and save some money at the same time, all while enjoying a wonderful Desolation Sound kayak tour with Powell River Sea Kayak!
Click here for our tour dates for the 2023 season and book before space runs out.